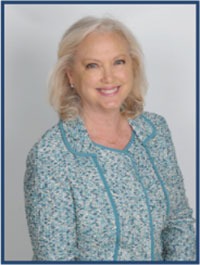 Candida Condor, Psy.D., LMFT
Candida Condor, Psy.D., LMFT has been in private practice in Los Angeles and Thousand Oaks, CA since 2001. She works with Women with Complicated Childhoods, specializing in working with adults with early trauma. She studies and teaches the integration of Positive Psychology with EMDR therapy. She has presented at EMDRIA and EMDR-Europe Conferences. Dr. Condor is the founding Chair of the EMDR & Positive Psychology SIG. She is an Approved Consultant and serves as a Facilitator for the EMDR Institute and Trauma Recovery/HAP.
Prior to establishing her practice, Dr. Condor was a resident of Big Sur, CA and staff member at Esalen Institute for 5 years. This immersion in the integration of wild nature, philosophy, spirituality, psychology, shamanism and focus on the body informs her perspective on healing.
Dr. Condor served on the Board of an AIDS foundation during the height of the epidemic. She is committed to equality in the recognition and acceptance of the dignity of the human spirit regardless of sexual orientation, gender, gender identity, race, ethnicity, nationality, socio-economic status, religion, disability, and age.