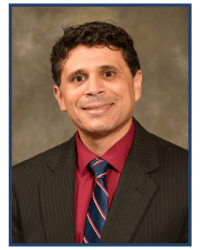 Jose Carbajal, PhD, MSW, MTS, LCSW-S
Jose is a licensed clinical social worker. He served in the U.S. Army; after his military service with an honorable discharge, Jose attended Baylor University, where he received his bachelor's degree and master's degree in social work, and a master's degree in theological studies. He completed his Ph.D. in Social Work at the University of Texas at Arlington. Jose has many published articles, a book chapter published, and he has conducted many professional presentations.
Jose's research focus is on the interventions clinicians use to treat trauma, neuroscience and social work practice, faith and trauma, ethics, and social disparity and distribution of wealth. Jose has over 15 years of clinical experience, and he has extensive teaching experience, leading seminars and workshops. His clinical specialties are trauma, sexual abuse recovery, domestic violence, substance abuse, and interpersonal relationship issues. Dr. Carbajal is an EMDRIA approved consultant and trainer for the basic EMDR therapy training.