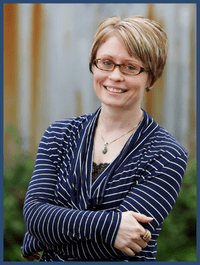 Rachael Miller, LCPC, NCC
Rachael Miller is a board certified professional counselor currently serving as the Managing Director of Clinical and Health Innovations at Impact Alchemy and the Owner and Clinical Director of Chicago Counseling and Virtual Therapy Clinic.
Rachael specializes in the education and treatment of trauma recovery through the development of programs and seminars for lay and professional populations. She works internationally, developing strategic partnerships to promote cultural competence in psychotraumatology and neuropsychosocial interventions for social change.
She has worked and taught in both non-profit organizations and private practice settings, including the director of child and family services, the manager of public relations, and as an adjunct professor at Loyola University in Chicago, Illinois and Wesley Institute in Sydney, Australia.
Rachael did her original training with the Humanitarian Assistance Program in 2015 and is now EMDR Certified and an EMDR Approved Consultant. It remains her primary modality and serves as a foundation for all her work including the AIP model for conceptualization on micro and macro levels, as well as the EMDR protocol for individual psychotherapy sessions.