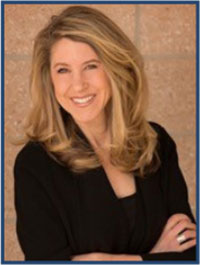 Tamra Hughes is a licensed psychotherapist, and consultant and has been in private practice since 2003. She owns and operates a successful group practice, Greenwood Counseling Center, in two locations in the Denver Metropolitan area, specializing in working with all ages in the treatment of trauma, traumatic grief, and anxiety.
Tamra is passionate about teaching and learning. In addition to running her group practice, she conducts EMDRIA approved EMDR basic and advanced trainings through her training business, EMDR Center of the Rockies, and frequently brings other EMDR trainers to Denver to present on various advanced training topics. Tamra has been actively involved in EMDRIA for many years, serving in the role of member, co-chair and chair of the Standards and Training committee.
Earlier in her career, Tamra spent several years serving on the board of the Metropolitan Denver Interdisciplinary Committee, an organization of professionals that work in the field of high conflict divorce, striving to provide best outcome for children of divorce. She also spent several years serving as an Affiliate Faculty member at Regis University in their School for Professional Studies, Masters in Counseling program.