EMDRIA member Dr. E. C. Hurley, DMin, Ph.D., passed away on August 31, 2021.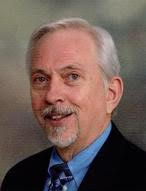 Dr. Hurley retired from the U.S. Army with 33 years of service in the active-duty Army and Army Reserve. He was a member of the International Society for Traumatic Stress Study (ISTSS) and the International Society for the Study of Trauma and Dissociation (ISST-D). He was an EMDRIA Approved Consultant and an EMDRIA Approved EMDR therapy trainer, selected and trained by Dr. Francine Shapiro to teach mental health professionals applying EMDR therapy in treating military personnel and Veterans.
He served as the EMDR Institute trainer in EMDR therapy for the Army's Medical Command (AMEDD) and trained mental health providers in the U.S. and internationally to effectively treat trauma using EMDR therapy. Dr. Hurley was also the founder and executive director of the Soldier Center, where he specialized in treating complex combat trauma among military personnel and Veterans.
"E.C. was recognized with the Francine Shapiro Award by EMDRIA in 2019. This award is the highest honor the association confers. We are deeply saddened by his loss but buoyed by his lasting contributions to our field," said Wendy Byrd, LPC, LMFT, President, EMDRIA Board of Directors.
Dr. Hurley's death is a massive loss to his family, friends, the EMDR community, and wounded warriors who would have benefitted from his care and his continued training of other mental health professionals.
You can find information and memorial arrangements for Dr. Hurley at www.nealtarpleyparchman.com/tributes/Elisha-Hurley.