By David Franks, MS, LAC, LPCC, NCC, EMDR-T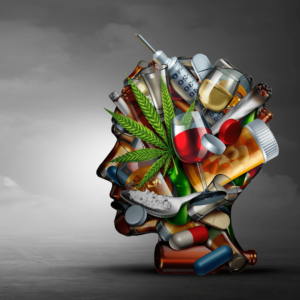 Determine Appropriateness of the Use of EMDR Reprocessing Phases
Having a good assessment process is vital in understanding the needs of patients. Patients are going through withdrawal, possible seizures, medical issues, going to groups, individual sessions, and a whole host of other things. Adding trauma work can be overwhelming and too much for a patient. In the inpatient treatment setting, knowing how long a patient is going to be in the program determines the road map of the use of EMDR. Also, during the intake process, determining whether to start with the DeTur protocol (or any other addiction-specific protocol – Feeling state, Cravex, …) or Standard EMDR protocol can be a valid piece. Lastly, knowing when to say "Not yet" to the reprocessing phases is crucial. Using EMDR with people who struggle with addictions has been shown to be highly effective, however, it can also trigger relapses due to the intensity of emotions, feelings, and body sensations. Making sure you get a whole case conceptualization can really be beneficial to know when to say "not yet" to the reprocessing phases of EMDR.
Create a Safe Space
Safety and honesty are crucial in gaining rapport when working with trauma in an inpatient treatment facility. Creating rapport in such a short time is highly challenging. So being honest, genuine, and confirming are vital to any trauma work. Lastly, know that you may never get to create a safe space or build rapport, and that has nothing to do with you!
Slow Down
With the limited amount of time patients have in inpatient treatment facilities (typically 30-35 days), the trend is to hurry and begin working on target identification and desensitization to provide relief. "Opening up Pandora's Box," per se, can and has led to significant relapses and the inability to stabilize a patient before leaving the program. So, slow down and really understand the needs of the patients.
Rely on Resourcing and Normalizing Feelings and Emotions Talk
Making Phase 2 resourcing a priority is an integral part of the process. People who struggle with addictions significantly struggle with emotional identification, somatic integration, and emotional regulation. So, relying heavily on resourcing and exploring thoughts, feelings, and somatic experiences can and should be your number one priority.
Be Cautious of a Patient's Ability to Say "Things are fine" When They Aren't
People with alcohol and drug-related problems can be very good at getting what they need and getting people to do what they want. Feelings, thoughts, and emotions are uncomfortable for everyone, especially people who are dealing with addictions. So, be careful about the patient's ability to say, "Things are fine," when they aren't because they don't want to feel guilt or shame.
Be Mindful of Putting Your Beliefs on the Patient
Many therapists who work in the addictions field have either been addicts themselves or have experienced someone in their life being an addict. Therapists can see the way to heal the patients, but patients cannot see it for themselves, so rely heavily on the AIP process and take your thoughts and feelings out of it. Be mindful about the way you use cognitive, so you do not over-use them. Only use interweaves when necessary.
Work with Grief and Loss
Remember that drug and alcohol use has encompassed everything in the patient's life for many months and years.  When drugs and alcohol are no longer an asset or a coping mechanism, there is a gaping hole in the individual's life, and they feel like something is missing. Use EMDR to process the grief and loss similarly as you would do with someone who has lost a person or a pet.
Be Understanding of and Willing to Only Plant a Seed
Having only a small amount of time with the patients, understand that you may only be able to plant a seed of change and not be able to see it grow. So, understand that a plant cannot be a plant without a seed. Set expectations for you and for your client according to the client and the conceptualization of the case.
Remember That Clients Have Additional Support in the Inpatient Setting
One of the main benefits of doing EMDR in an inpatient treatment facility is being in a controlled environment where they have people to talk to 24/7 and other resources like staff around 24/7 can help them reach out for help when needed, especially when they are triggered or having troublesome thoughts. So, help your client recognize their internal and external resources and reassure them that they can reach out to staff when they feel triggered, dysregulated, or in the flight, fight, or freeze modes. Inpatient is the best place to be to get support, and they have peers and staff available.
Prepare Clients for Termination and Referrals Outside the Program
If you are working on identified targets and the patient is getting ready to leave the program, know that it may be some time before the patient can get into seeing a provider in the community. So, be cautious when starting new targets. Having a conversation about getting an appointment scheduled with a provider in the community can help with the continuum of care and can reduce relapses and increase sobriety. Provide a list of referrals for clients to receive additional support. Provide containment strategies. Celebrate clients' internal and external resources and any progress that they had while they were participating in the inpatient program.
---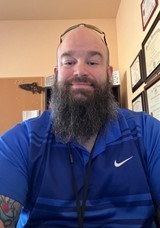 David Franks is a Licensed Addiction Counselor, Licensed Professional Counselor Candidate, Nationally Certified Counselor, and EMDR Trained in the state of Colorado. He currently works as the Primary EMDR therapist for Palmer Lake Recovery Village in Palmer Lake, Colo. He completes approximately 20 to 30 EMDR sessions per week. Franks specializes in addictions, simple and complex trauma, military and first responders, and individuals involved in the criminal justice system, using EMDR. He has been working in the addiction counseling field for over seven years and is a 100% disabled combat veteran of the Iraq war.
______________________________________________________________________
Additional Resources
If you are a therapist interested in the EMDR training, visit our EMDR Training & Education tab:
If you are EMDR trained:
If you are an EMDRIA Member:
Posted in
Addictions
,
Alcohol and Substance Abuse
,
Anger Management
,
Anxiety and Panic Attacks
,
Chronic Pain
,
Depression
,
Domestic Violence
,
Headaches and Migraines
,
Mood Disorders
,
Moral Injury
,
Psychotic Disorders
,
PTSD (Post Traumatic Stress Disorder)
,
Stress Management
,
Suicide
,
Survivor's Guilt
,
Trauma