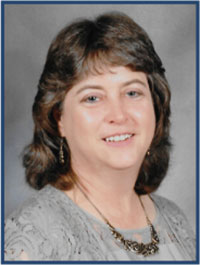 Sharon Rollins, MS-LPC, NCC
Sharon Rollins, MS-LPC, NCC has provided counseling through Family Counseling & Children's Services, a Division of the Family Health Center in Waco, TX, for 25 years. She works with children, teens, and adults from diverse populations and with a variety of presenting problems. She took a year off to serve as a Rotary Ambassadorial Scholar in New Zealand in 1998 and then returned to the Family Health Center to continue her counseling career. She was trained in EMDR in 2000 and has since become Certified and an Approved Consultant in EMDR Therapy. She served as EMDRIA Regional Coordinator for the Heart of Texas Region for over 15 years before recently passing that role on to another clinician. She has served as a member and co-chair on the EMDRIA Standards and Training Committee for a number of years. She also served previously on the EMDRIA Board of Directors from 2007 to 2010 and was President of the Board in 2009. Sharon was honored with the Outstanding Contribution and Service to EMDRIA Award in 2015.
In addition to her clinical job, Sharon currently enjoys working as a training facilitator and presenter for EMDRIA Approved training provider Rick Levinson and teaches his EMDR Therapy training through the Diana R. Garland Graduate School of Social Work at Baylor University. She is also presently assisting the Waco Police Department in establishing a network of EMDR Therapists who can treat First Responders in the Waco community.