Join us for a Virtual Trainer Day event this Fall on October 27, 2023.
EMDR Trainers navigate challenges and opportunities as part of their role as educators. Participants in EMDR training usually come with their busy schedules, years of life experience, practice with other therapeutic modalities, and different styles of learning and relating. EMDRIA Trainer Day allows you to join other trainers and engage in professional development focused explicitly on essential training topics. These topics include maintaining a positive learning environment while working with challenging trainees and ideas for navigating different learning styles. We will also discuss ways to embrace principles and strategies of inclusion, diversity, equity, and access (IDEA).
Registration Fee? $50 members ($75 non-members).
Who is invited to participate? EMDR Trainers
When? Friday, October 27, 2023, 10:30 A.M. – 4:35 P.M. (Central Time)
Recorded? Yes. This event will be recorded and will be available in OnDemand at a later date. We will send an email when it is available. However, we appreciate your live participation.
CEs/EMDRIA CEs? Yes, 4.5 CEs. Expand (+) the section below for more information.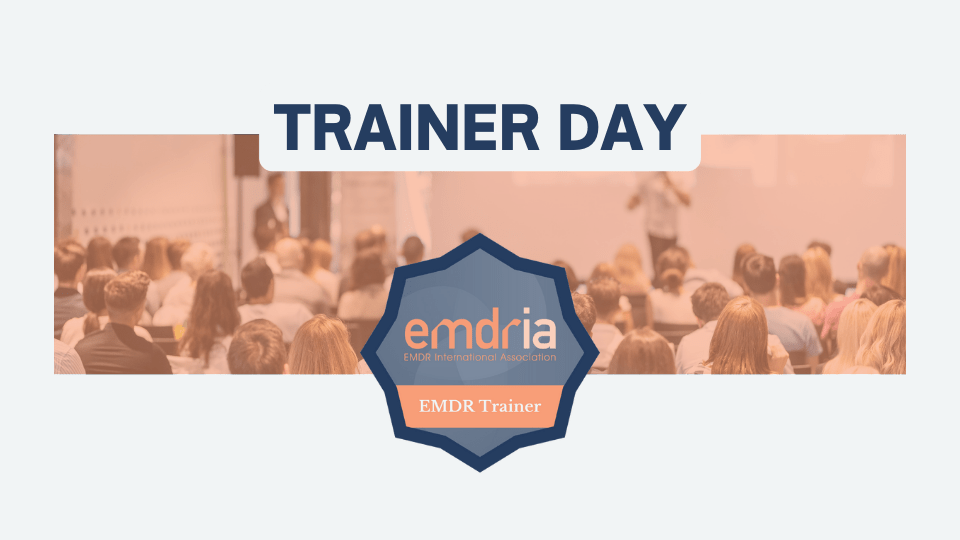 10:30 A.M. – 12 P.M.
Strategies for Engaging Challenging Trainees and Maintaining a Positive and Productive Training Environment
12 P.M. – 1 P.M.
Lunch Break
1 P.M. – 2:30 P.M.
Panel about Practical Strategies and Pedagogical Tools to Enhance the Learning Experience during EMDR trainings
Speakers:
3 P.M. – 4:30 P.M.
Enhancing EMDR Trainings with IDEA (Inclusion, Diversity, Equity, and Access) Principles and Strategies
Speaker:
4:30 P.M. – 4:35 P.M.
Closing and Wrap Up
Thank you and we hope to see you at the next Trainer Day. The next event will be in-person on April 17, 2024 (the day before the EMDRIA Summit begins) in Bellevue, WA.
Participants will be able to identify ways to enhance EMDR trainings through IDEA (Inclusion, Diversity, Equity, and Access) principles and strategies
Participants will be able to identify practical strategies and pedagogical tools to enhance the learning experience during EMDR trainings