EMDR Therapy and Ketamine
Guest Blog Post by Penny Monetti, LPCC
Tell us a little bit about you, your experience becoming an EMDR therapist, and your experience working with ketamine therapeutically.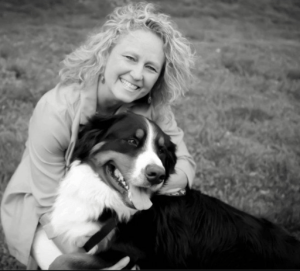 As a first responder, trauma was everyday life. Emergency medicine morphed into nursing, meeting an Air Force cadet, marrying the military, and raising three amazing kids. After witnessing posttraumatic stress dividing families,  I attained a counseling degree to gain supportive tools. However, trauma's ugly talons cut my heart when my son, a military police officer stationed in Germany, was acting detached. I nervously questioned, "Are you depressed? Suicidal thoughts? A plan?" His unanticipated "yeses" walloped my gut like a 2 x 4, which launched immediate action and relentless research to uncover the most effective modality for treating posttraumatic stress, depression, and moral injury, which was EMDR (Eye Movement Desensitization and Reprocessing) therapy. My son underwent successful EMDR therapy and attends Denver Seminary to become a chaplain. He recently shared that the day I called years ago, questioning his suicidal intent, was the very day he planned to end his life. I urge readers to demolish thoughts hindering them from asking depressed individuals about suicidal intent. One question can save lives.
I then became an EMDR Certified Therapist and Consultant and opened a Trauma Wellness Center. Through a credible psychedelic certification program, I became certified in  Ketamine-Assisted Psychotherapy (KAP).
Can you briefly help us understand a little more about ketamine and why it has become more popular recently in therapeutic settings?
Used as an animal anesthesia in the 60's and adapted as a human anesthesia in the 70's, ketamine gained notoriety in the 2000s when medical professionals discovered its antidepressant effects. Researchers discovered ketamine's ability to alleviate suicidal thoughts within one day when dosed sub-anesthetically (Wilkerson, et al., 2018). Through a complex process of blocking the NDMA glutamate receptors in the brain, ketamine is now doing for the mental health realm what the wheel did for transportation: revolutionizing the world.
So, how does ketamine reduce depression? Neurons are nerve cells that transmit information between the brain, spinal cord, and the rest of our body. Some brain neurons involved in mood regulation use neurotransmitters (chemicals that carry messages from one neuron to another) called glutamate. Neurons need glutamate receptors for successful communication—picture glutamate as a quarterback and the glutamate receptors as the receivers. In people with depression, the glutamate receivers, for some reason, are fumbling glutamate's passes. However, when ketamine enters the field, the weary glutamate receivers are replaced with a new string of energized receivers able to catch glutamate's communication passes, and depression is benched. This is why ketamine is being cheered as mental health's newest MVP.
How can EMDR therapy and ketamine be beneficial together? What successes have you seen?
I believe ketamine collapses clients' protective walls so EMDR therapy can clear trauma. Pairing ketamine with EMDR increases the longevity of symptom reduction.
Three case examples I'd love to share:
Ivy, a 24-year-old with Major Depressive Disorder (MDD), presented with suicidal ideations, anhedonia, social anxiety, insomnia, and anxiety attacks. She reported taking medication combinations from eight to fifteen years old and experienced depression approximately eight hours daily. She reports being depression-free 16 months post KAP/EMDR.
Dawn, a 43 year young woman, arrived severely depressed, fraught with specific suicidal thoughts. For four years, we treated complex PTSD, Borderline Personality Disorder, and Bipolar II Disorder. Still, depression, fear, and periodic suicidal thoughts continued to shadow her.  After KAP/EMDR, Dawn discontinued benzodiazepines and decreased all other medications. Her depression and anxiety assessment scores dropped tremendously. Three months after KAP, Dawn was discharged. Her abandonment fears, suicidal ideations, and depression disappeared. Longevity? Twelve months and counting.
Nick has been medication-free for 11 months under his doctor's guidance. His following text describes his KAP/EMDR experiences: "Each session contained lessons that are hard to put into words. After my fifth session, I had an understanding I no longer needed the medications I'd been taking for years. I went off them without issue. I was diagnosed with Bipolar II disorder, but I no longer consider myself to have it. I now have greater control over my emotional experiences."
Are there any cautionary measures you would like to mention regarding using EMDR therapy and ketamine?
Three words will safeguard any challenges the KAP/EMDR therapist may encounter: Prepare. Prepare. Prepare.
First, prepare by attending a solid, credible KAP training to overcome the "what ifs." Ketamine programs are sprouting everywhere, and if you don't research well, clients may be harmed and your license in jeopardy. I suggest one focused on training medical and mental health practitioners that offer CEUs and experiential sessions, or "journeys." This allows the psychotherapist to relate to the client, and the client will trust the process much more, knowing you experienced it too.
Secondly, prepare by ALWAYS adhering to the EMDR AIP model and Treatment Guidelines (www.emdria.org/about-emdr-therapy/emdr-and-ptsd/) and seek consultation with KAP consultants.
Thirdly, prepare by using discernment when choosing medical practitioners to partner with. I know of some counselors who met the client for the first time when receiving ketamine, which I believe is unethical. The goal is a strong client/counselor bond, providing a safe setting. I've met doctors who require only a brief medical history, and sadly, most have not been through KAP training, so be prepared to provide valid research and education.
Are there any myths you'd like to bust about EMDR and ketamine treatment?
Myth #1: Is Ketamine addictive?
Short answer? Yes. However, in clinical settings, when ketamine is ethically administered and monitored under credible medical providers' supervision, addiction is extremely unlikely. However, if self-administered, dosed frequently, unsupervised, or in combination with other drugs, addiction can occur (Ko, 2023).
Myth #2: Ketamine is experiential, untested, and illegal.
Ketamine is FDA-approved, has 50 years of research, and is viable, deeming it safe for clinical application. Ketamine is a legally regulated Schedule III drug, meaning it can only be prescribed and/or administered by licensed providers and must have practical medical uses to treat specific conditions.
Myth #3: Ketamine has lasting side effects.
When taking ketamine in a medical clinic for limited sessions, long-term side effects are considerably rare (Acevedo-Diaz et al., 2019). Ketamine treatment protocols, which specify doses and frequency guidelines, are carefully designed to prevent any long-term negative side effects (Parikh et al., 2021). In a 2019 study by the National Institutes of Health, researchers found side effects after one ketamine session lasted about 45 – 60 minutes up to two hours. At the three-month follow-up, "no drug-related serious adverse events, cravings, propensity for recreational use, or significant cognitive or memory deficits were seen" (Acevedo-Diaz et. al., 2019).
Are there any specific complexities or difficulties that people undergoing EMDR and ketamine treatment might face? How does this affect therapy?
The biggest challenge my clients face is scheduling EMDR therapy sessions within 24-48 hours of KAP. This is when neuroplasticity and neurogenesis optimally impact the brain regions (Muscat et al., 2021). KAP sessions take approximately two to four hours, and the client is restricted from driving and encouraged to relax for the day's remainder. Ketamine treatment is a time commitment, and the client needs to be informed beforehand.
KAP providers will be screening your clients for medical exclusions, such as high blood pressure, pregnancy, certain medications, schizophrenia, and response to anesthesia (so they can receive anti-emetics beforehand). However, it will be up to the EMDR therapist to assess and determine if the client is currently experiencing situations such as control issues (this way, they can be worked on beforehand so the client can surrender to the full experience) or if they're experiencing a bipolar manic phase (which temporarily excludes the client).
If you've created an optimal set (the client's mood and feeling of well-being) and setting (the physical location feeling safe and comfortable), if you've thoroughly prepared your client through KAP and EMDR therapy readiness, get ready for you and your client to experience groundbreaking revelations and possibly earth-shattering results.
What multicultural considerations might EMDR therapists need to keep in mind regarding EMDR therapy and ketamine?
Being aware of your biases so they don't interfere with the clients' is critical for their welfare. If a client is new, the client/counselor relationship will not be as rooted as an established client, especially if the client solely wants to experience KAP. You may only have a few preparation sessions to get to know your client before ketamine sessions to identify any potential elephants in the room. I have learned to address differences in the first session boldly. For instance, if my client and I are not of the same color or race, I ask them how they feel about the differences, if they feel comfortable sharing, and if they've ever experienced discrimination. My clients have stated they appreciate the directness. I've discovered that honesty can quickly cement a trusting bond. I have been shocked at how quickly trauma floodgates open when the question is asked. I am grateful that EMDR therapy is such a wonderful modality for racial trauma.
What is your favorite free resource that you would suggest to other EMDR therapists interested in learning more about ketamine treatment? 
The Tim Ferriss Show: Dr. John Krystal-All Things Ketamine, The Most Comprehensive Podcast Episode Ever, Episode 625 on both Spotify and YouTube. The guest, Dr. John Krystal "is a professor of psychiatry, neuroscience, and psychology and chief of psychiatry and behavioral health at Yale-New Haven Hospital. He is a leading expert in the areas of alcoholism, post-traumatic stress disorder, schizophrenia, and depression. His work links psychopharmacology, neuroimaging, molecular genetics, and computational neuroscience to study the neurobiology and treatment of these disorders. He is best known for leading the discovery of the rapid antidepressant effects of ketamine in depressed patients."
What would you like people outside the EMDR community to know about the use of EMDR therapy and ketamine?
I prayed for symptom reduction with my clients with major depressive, OCD, bipolar, complex PTSD, and borderline disorders, but never fathomed when adding EMDR therapy that debilitating symptoms might completely disappear. I believe the years of research proving EMDR's success in treating trauma has laid a solid foundation to reduce depression and anxiety synergistically and, in many cases, eradicate it from their diagnosis when adding ketamine. It makes complete sense.
Anxiety and depression are at an all-time high in the US (Witters, 2023).  Opportunists are opening "drive through" ketamine clinics and Telehealth startups. Without in-person support from qualified providers, a client's mental health is at risk. I would encourage those searching for quality ketamine treatment options and subsequent optimal results to do the following:
Research medical practitioner and ketamine clinics' credentials and reviews. A trustworthy practitioner takes time during a consultation and answers all questions. One provider told my client she wasn't a ketamine candidate because she had suicidal ideations and needed to lose 20 pounds. I located a credible provider. She underwent treatment, and her life changed to where her friends noticed immediately that she wasn't the same depressed person after ketamine.
See if integrative EMDR therapy is offered as a treatment option. If not, will they allow you to bring in your ketamine therapist? If this is not an option, scroll to the next ketamine provider option.
Ask if the practitioners attended KAP training themselves. There's a saying: "Don't draw me a map unless you've been there." If they believe in ketamine therapy, they will have experienced it themselves.
If you feel pressured to schedule all appointments and immediately pay upfront, that's a red flag. Some providers will space sessions and offer payment options.
Anything else you'd like to add?
My biggest challenge after becoming KAP certified was finding credible ketamine practitioners who understood KAP's value. It took nine months of dead ends in America's heartland before locating a KAP-informed doctor who understood set and setting. It's still the Wild Wild West in many geographical locations. To those EMDR/KAP pioneers seeking medical partners, "DON'T GIVE UP!" Your biggest weapon is education.
Locate current research and provide resources for medical practitioners. Share how EMDR/KAP processes trauma. Shocking news: not everyone in the medical realm is EMDR informed. Visit ketamine clinics and ask questions. Attend ketamine conferences and network. Reach out to anesthesiologists, E.R. doctors and nurses, and nurse anesthetists. If they don't practice ketamine therapy, they will likely know who does within their circles. My first outreach was to a director of several county mental health clinics. I meticulously prepared my pitch, armed myself with research, and was excited to have a meeting. His grumpy response was a resounding "I will never allow ketamine in my clinics." Ketamine is finally cutting through crusty old beliefs, but there's work to be done. With a bruised ego, I continued to reach out to doctors, and the word spread. I am now connected with a wonderful group of Kansas City nurse practitioners with whom I work regularly. Our local hospital administration recently asked me to start a ketamine clinic.
____________________________________________________
Penny Monetti is a Licensed Professional Clinical Counselor, EMDRIA Approved Certified EMDR Practitioner and Consultant, Certified Ketamine-Assisted Psychotherapist, a Missouri First Responder Provider Network Critical Incident Specialist, Author, and the Director of Spring Valley Counseling and Trauma Wellness Center in Warrensburg, Missouri. Here, individual and group EMDR Intensives and Ketamine Assisted Psychotherapy are provided in a serene natural wooded landscape that lends to healing the mind, body, and spirit. She's an avid storm watcher, an adventurist, nature and animal lover, scrabble junkie, and has an insatiable curiosity to learn, grow and connect with God and others through one-on-one presence, travel and cultural experiences. Her most treasured activity is hanging out with her husband and three kids.
____________________________________________________
References:
Acevedo-Diaz , E., Park, L., Zarate, C. J., Kardiu, B., Kraus , C., Greenstein , D., & Cavanaugh , G. (2019, November 15). Side effects mild, brief with single antidepressant dose of intravenous ketamine. National Institutes of Health. https://www.nih.gov/news-events/news-releases/side-effects-mild-brief-single-antidepressant-dose-intravenous-ketamine
Kim, J., Kim, T-E., Lee, S-H., & Koo, J. W. (2023). The role of glutamate underlying treatment-resistant depression. Clinical Psychopharmacology and Neuroscience, 21(3), 429-446. https://doi.org/10.9758/cpn.22.1034
Ko, S. (2023, March 28). Are ketamine infusions addictive? American Society of Ketamine Physicians, Psychotherapists, and Practitioners. www.askp.org/are-ketamine-infusions-addictive/
Mandal, S., Sinha, V.K., & Goyal, N. (2019). Efficacy of ketamine therapy in the treatment of depression. Indian Journal of Psychiatry, 61(5):480-485. Open access: https://doi.org/10.4103%2Fpsychiatry.IndianJPsychiatry_484_18 
Muscat, S. A., Hartelius, G., Crouch, C. R., & Morin, K. W. (2021). An integrative approach to ketamine therapy may enhance multiple dimensions of efficacy: Improving therapeutic outcomes with treatment resistant depression. Frontiers in Psychiatry, 12:710338. Open access: https://doi.org/10.3389/fpsyt.2021.710338
Parikh, S. V., Lopez, D., Vande Voort, J. L., Rico, J., Achtyes, E., Coryell, W., Goddard, A., Goes, F., Greden, J. F., Singh, B., Kaplin, A., Frye, M. A., Maixner, D., Watson, B., Drake, K., Tarnal, V., Riva-Posse, P., Bobo, W. V., & Bio-K Study Team. Developing an IV ketamine clinic for treatment-resistant depression: A primer. Psychopharmacology Bulletin, 51(3):109-124. Open access: www.ncbi.nlm.nih.gov/pmc/articles/PMC8374924/
Tim Ferriss. (2022, October, 22). Dr. John Krystal-All Things Ketamine, The Most Comprehensive Podcast Episode Ever. Episode 625. https://tim.blog/2022/09/30/dr-john-krystal-ketamine/
Wilkinson, S. T., Ballard, E. D., Bloch, M. H., Mathew, S. J., Murrough, J. W., Feder, A., Sos, P., Wang, G., Zarate, C. A. Jr., & Sanacora, G.  (2018). The effect of a single dose of intravenous ketamine on suicidal ideation: A systematic review and individual participant data meta-analysis. The American Journal of Psychiatry, 175(2):150-158. Open access: https://doi.org/10.1176/appi.ajp.2017.17040472
Witters, D. (2023, September 14). U. S. depression rates reach new highs. Gallup.com. https://news.gallup.com/poll/505745/depression-rates-reach-new-highs.aspx#:~:text=Line%20chart%3A%20Rising%20trends%20in,17.8%25%20reporting%20currently%20having%20depression
_____________________________________
Back to Focal Point Blog Homepage
_______________________
Additional Resources
If you are a therapist interested in the EMDR training, visit our EMDR Training & Education tab:
If you are EMDR trained:
If you are an EMDRIA Member:
Date
November 13, 2023
Contributor(s)
Penny Monetti
Topics
Complex Trauma, Depression, PTSD/C-PTSD, Self-Harm/Suicidality
Practice & Methods
Integrative Therapies, Psychedelics