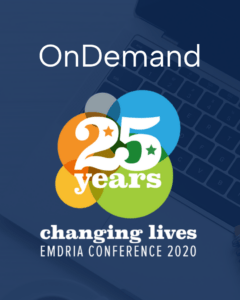 EMDR therapy can be used in the treatment of grief/mourning to enable assimilation of the loss and adaptive functioning in the future.
Read More
Human beings are social animals with a fundamental need for social connectedness and inclusion. Yet many people feel they don't fit, experience social anxiety or otherwise struggle in groups.
Read More
This presentation provides insight into case conceptualization and treatment planning when working with clients suffering from substance use disorder and co-occurring addictive behaviors.
Read More
This presentation will explore the 'lived experience' of Dyslexia through the lens of Adaptive Information Processing (AIP).
Read More
In the workshop, the evidence of using EMDR for depression will be presented and our treatment manual (DeprEndr protocol) will be introduced.
Read More
In recent years there have been numerous new developments in research on, and the application of, EMDR therapy. Perhaps the most important one is experimental research into the working memory theory.
Read More
This presentation addresses overcoming self-alienation with therapy focusing on transforming the implicitly remembered traumatic experiences.
Read More
Discover the role of spirituality & spiritual wounds in the etiology & treatment of PTSD, C-PTSD, & addictions utilizing the 8 Phase Protocol.
Read More
The lecture outlines how emotional stress & psychological trauma lead to physical pain, and how EMDR helps treat chronic pain conditions.
Read More
Tools to increase the use of EMDR therapy in university settings. Students experience high rates of sexual assault & other traumatic events.
Read More
EMDR basic training offers techniques & treatment planning, but often leaves the therapist confused on the complexity of EMDR Therapy.
Read More