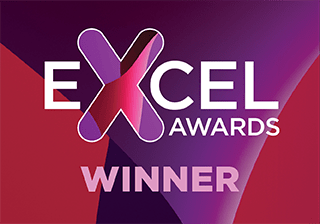 Go With That magazine is our award-winning flagship publication specifically designed with you in mind. Each quarterly issue focuses on a specific topic of interest to mental health professionals who are passionate about EMDR therapy. The content is written by practicing EMDR therapists, trainers, and EMDR consultants for active EMDR therapist members. The content is rich in research and offers practical advice and tips for 12,000+ members.
If you have an idea for a topic or would like to submit an article for the magazine, please email the Editor with your interest at khoward@emdria.org.
If you would like to advertise in Go With That magazine, please review our 2022 Media Kit.
EMDRIA Members - To view the online issues of the magazine, please log in to your member account. Then you will see a "Look Inside" button below the issue description to access the magazine.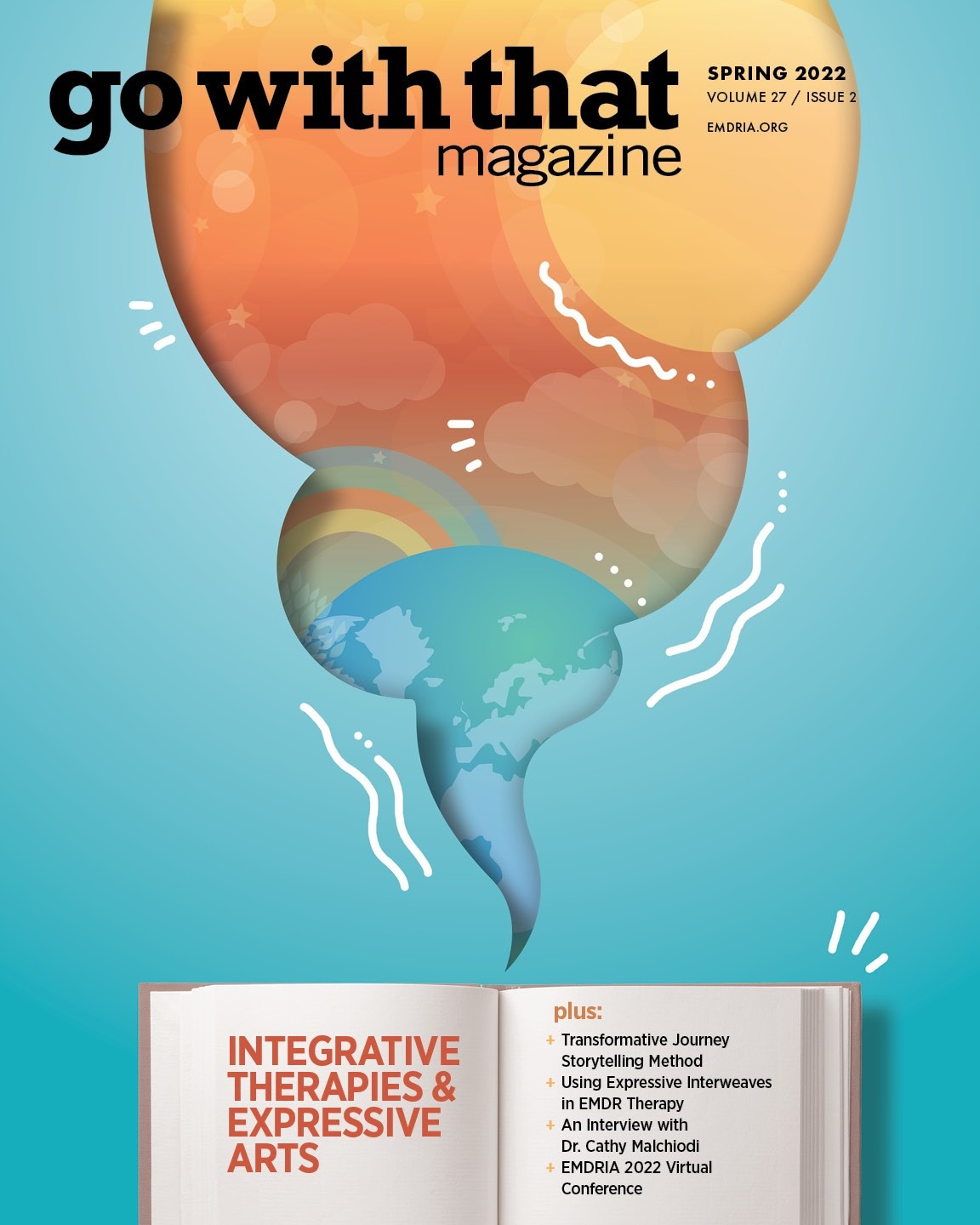 Spring 2022
EMDR Therapy, Integrative Therapies, and Expressive Arts
The Transformative Journey Storytelling Method: A Culturally Responsive Approach to EMDR Preparation
Expressive Interweaves
Jazz Singer, Rolling Stones Roadie, or Expressive Arts Therapist? Meet Dr. Cathy Malchiodi
EMDRIA 2022 Virtual Conference - Changing Lives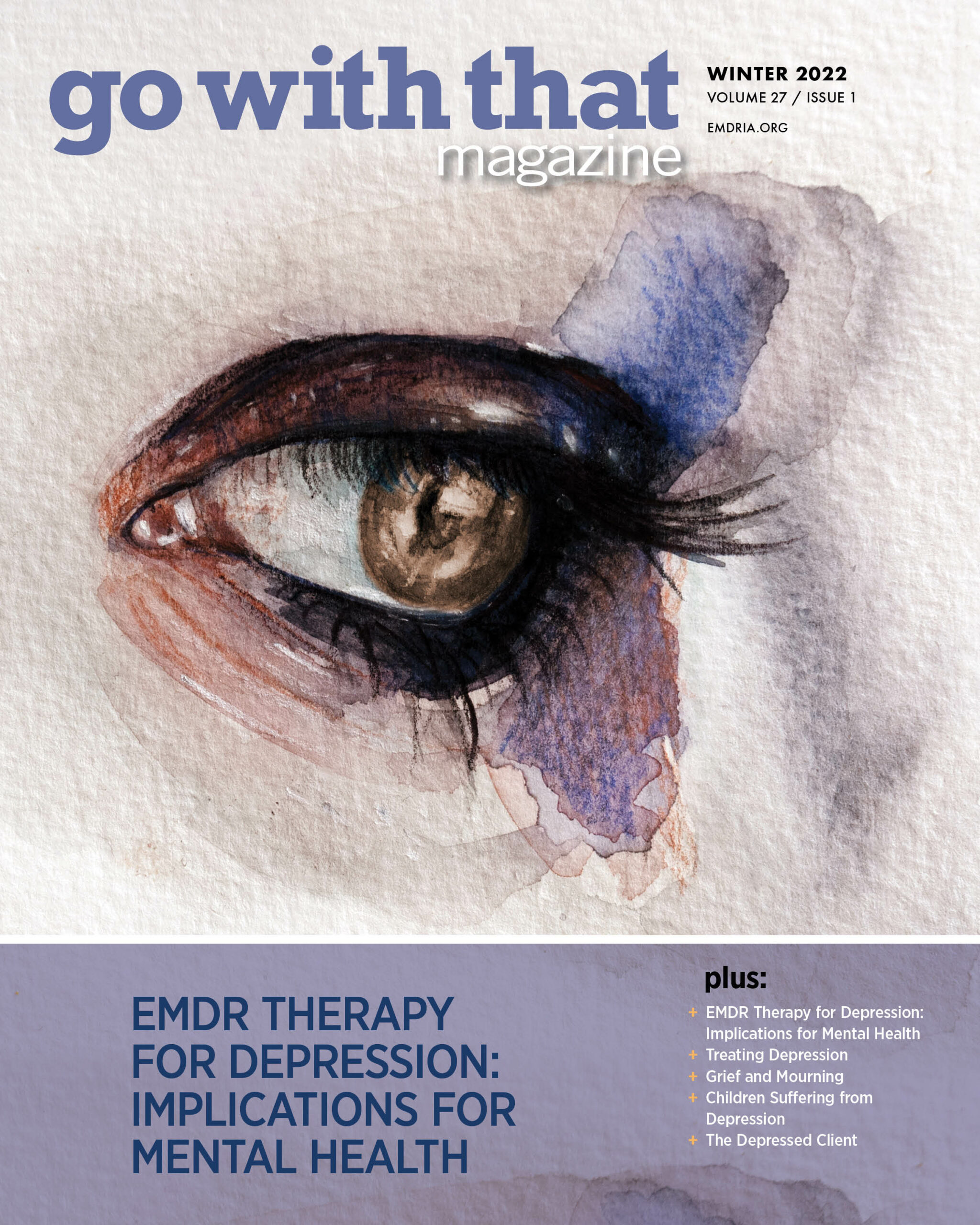 Winter 2022
EMDR Therapy and Depression
EMDR Therapy for Depression: Implications for Mental Health
EMDR Therapy in the Treatment of Depression
Treatment of Grief and Mourning with EMDR Therapy
EMDR Therapy with Children Suffering from Depression
EMDR Therapy of the Depressed Client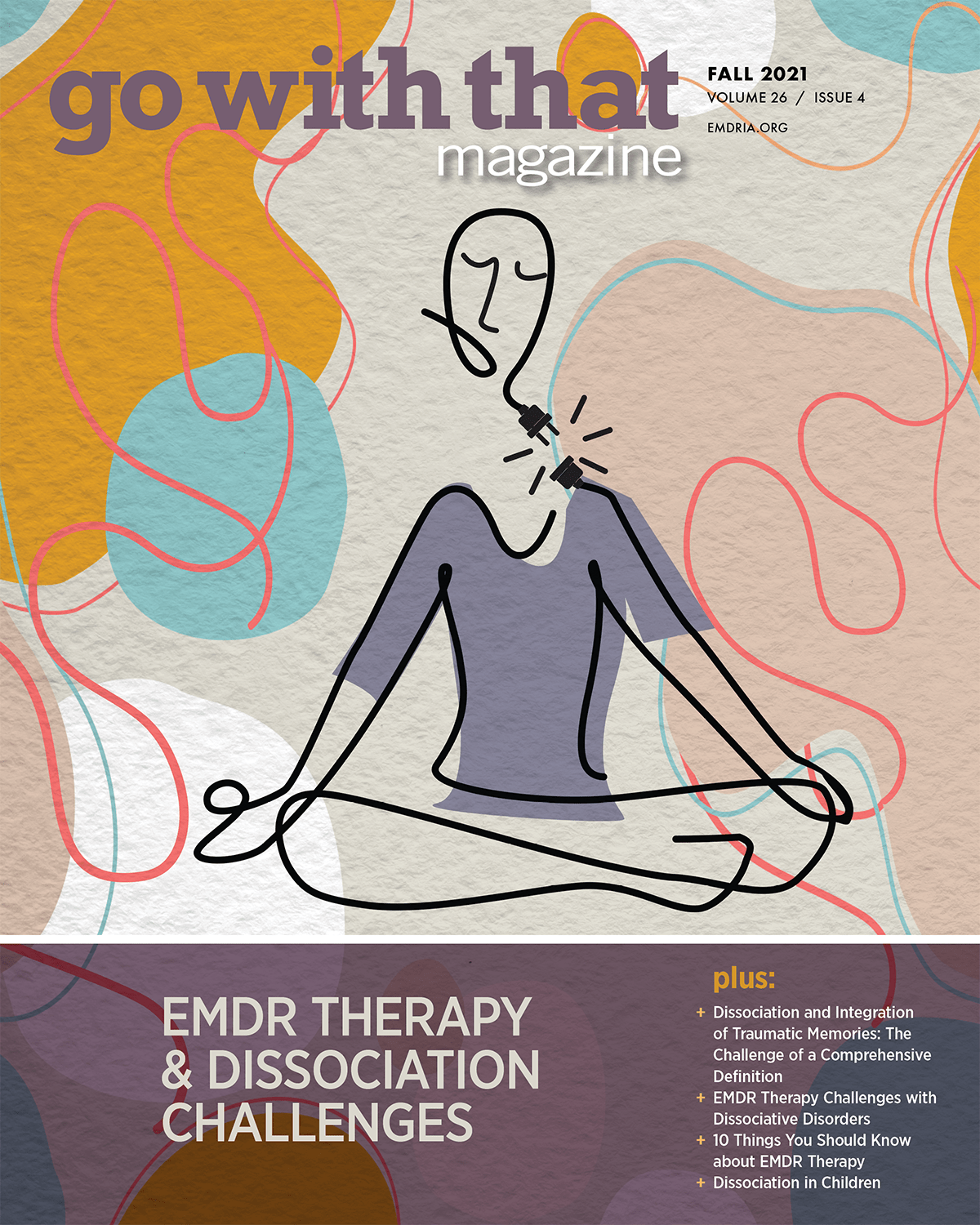 Fall 2021
EMDR Therapy and Dissociation
Dissociation and Integration of Traumatic Memories: The Challenge of a Comprehensive Definition
Dissociation in Children: A Multimodal Approach to EMDR Therapy
Challenges in the Use of EMDR Therapy with Dissociative Disorders
10 Things You Should Know about EMDR Therapy and Dissociation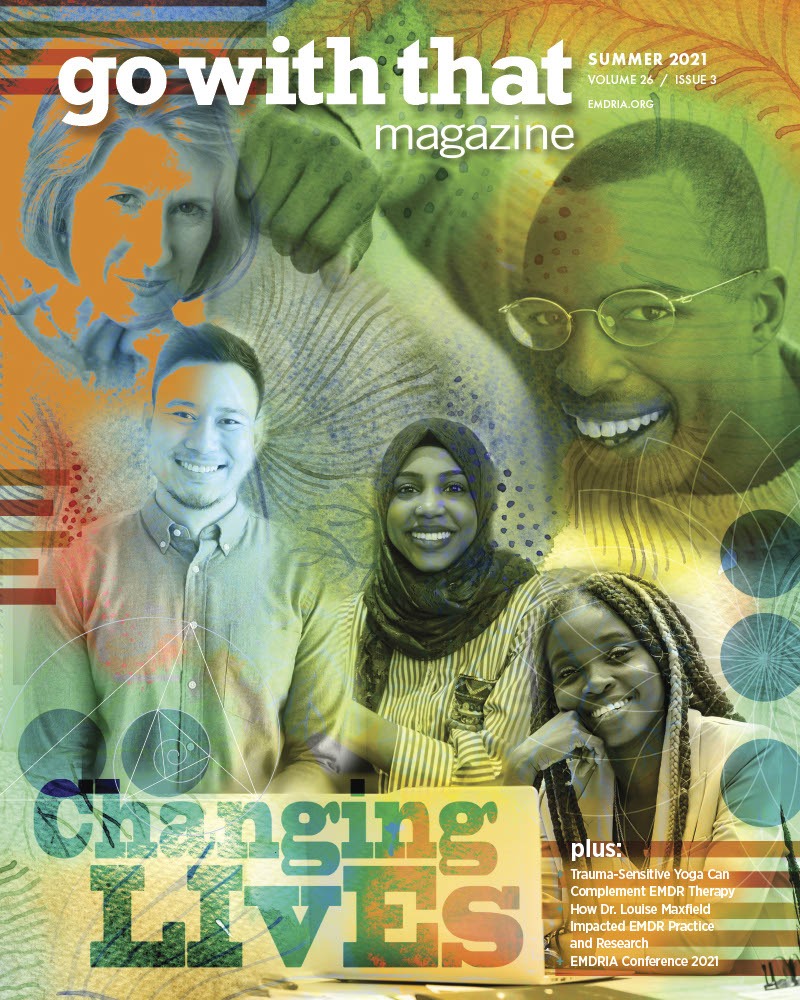 Summer 2021
Changing Lives - Conference Edition
Trauma-Sensitive Yoga and EMDR Therapy
A Career Retrospective to JEDMR Editor Dr. Louise Maxfield
EMDRIA Annual Virtual Conference 2021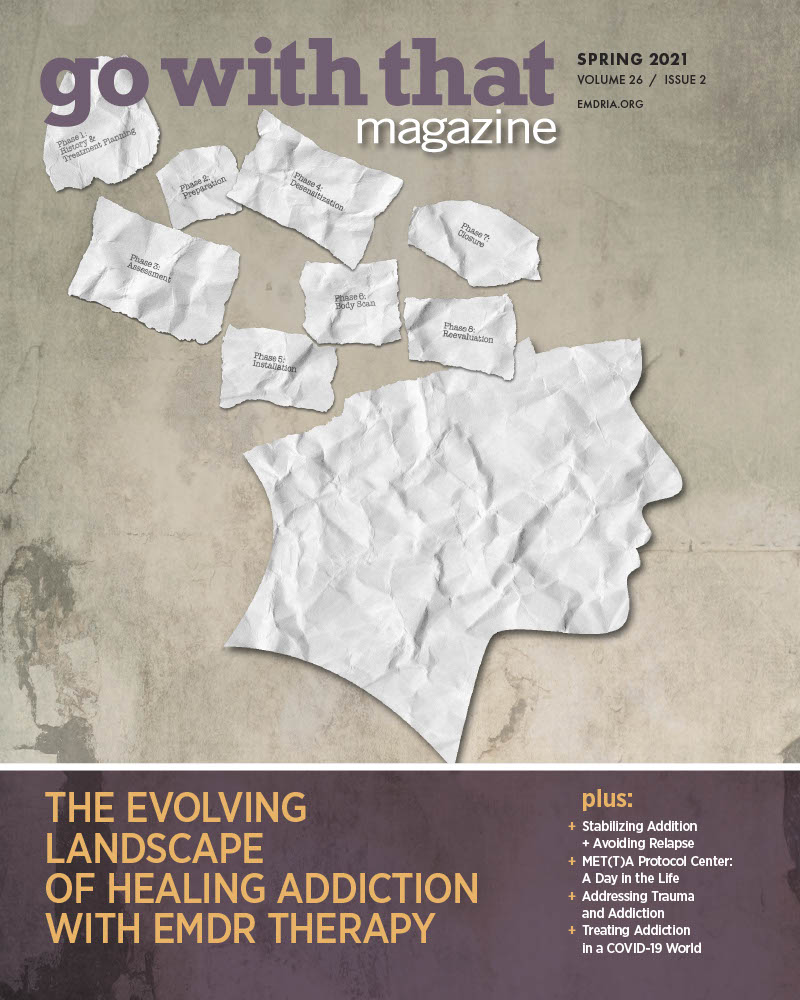 Spring 2021
EMDR Therapy and Addiction
The Evolving Landscape of Healing Addiction with EMDR Therapy
EMDR and Addiction: Stabilize Addiction, Avoid Relapse
A Day in the Life of a MET(T)A Protocol Center
Stable Enough: Using EMDR Therapy to Address Trauma and Addiction
Addiction: A Solution That Becomes a Problem, Treatment Challenges in a COVID-19 World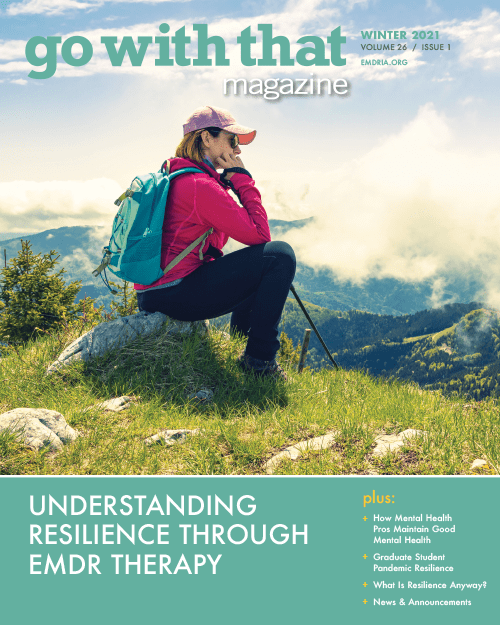 Winter 2021
EMDR Therapy and Resiliency
Enhancing Resilience with EMDR Therapy
Resilience: How Mental Health Pros Maintain Good Mental Health
Resilience 2020: Tales from a Graduate Counseling during the COVID-19 Crisis
What is Resilience Anyway?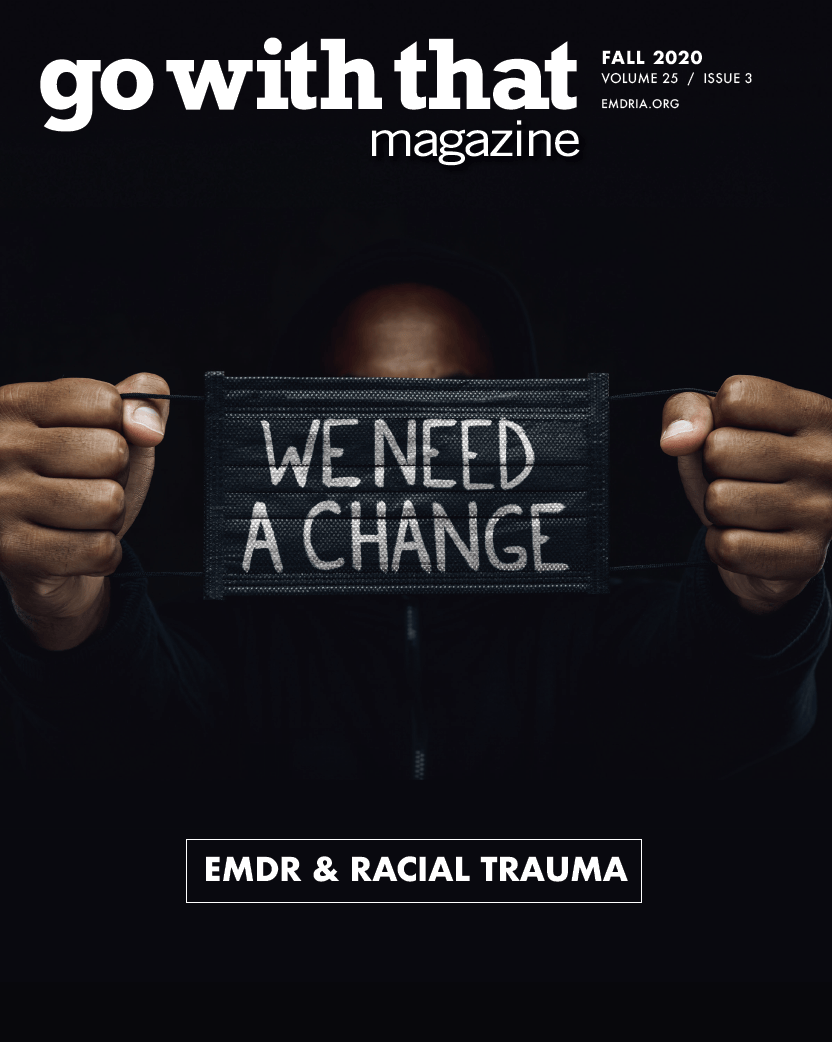 Fall 2020
EMDR Therapy and Racial Trauma
The Path Toward Antiracist Psychotherapy
Addressing Racialized Trauma Utilizing EMDR and Antiracist Psychotherapy Practices
SPACEHOGS Make a Difference
Engage in the Conversation of Race and Racism: Implement Hot Chocolate and Cheese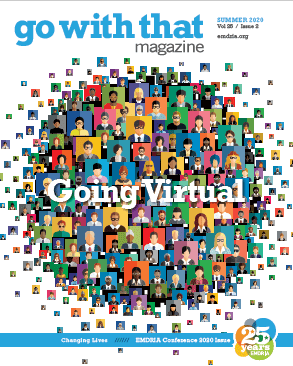 Summer 2020
Going Virtual
Changing Lives: EMDRIA Conference 2020 Issue
Visionary & Virtual: Aligning Our Online Practices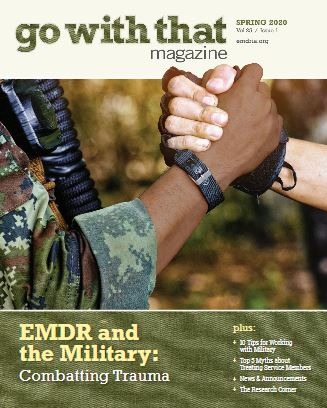 Spring 2020
EMDR Therapy and the Military: Combating Trauma
A Range of Service Trauma: Considering More Than Combat
10 Tips for EMDR Therapists Working with Veterans and Service Members
Military Cultural Competence
A Journey to Building a Heart for Working with Military
EMDR Therapy for Veterans and Service Members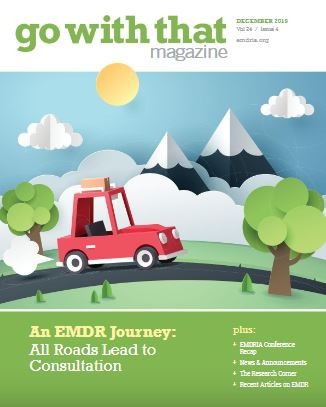 December 2019
An EMDR Therapy Journey: All Roads Lead to Consultation
Increasing Your EMDR Knowledge and Experience
Developing Your EMDR Proficiency
A Ticket to Mastering EMDR Therapy
How to Reach the Top of Your Field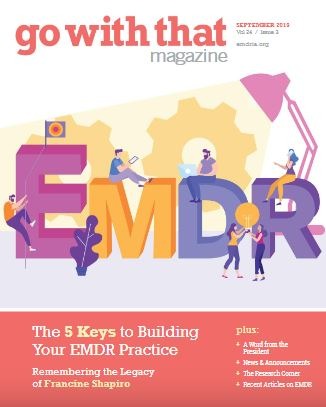 September 2019
The 5 Keys to Building Your EMDR Therapy Practice
Includes "Remembering the Legacy of Francine Shapiro"
Creating and Promoting Your EMDR Message
Build Your Professional Connections
Continuing Education
Support and Guidance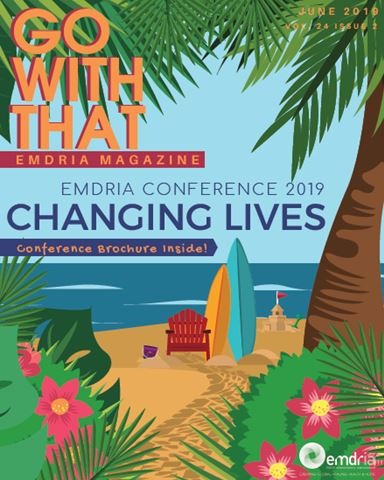 June 2019
EMDRIA Conference 2019 Changing Lives
2019 Conference Agenda Preview
Disassociation: Sharing from a Personal Place
Integrative EMDR Treatment of Complex PTSD
Working with Complex Trauma and Addiction
Transitioning Out of the Military with PTSD
The Future of EMDR Therapy: Better Research and Protocols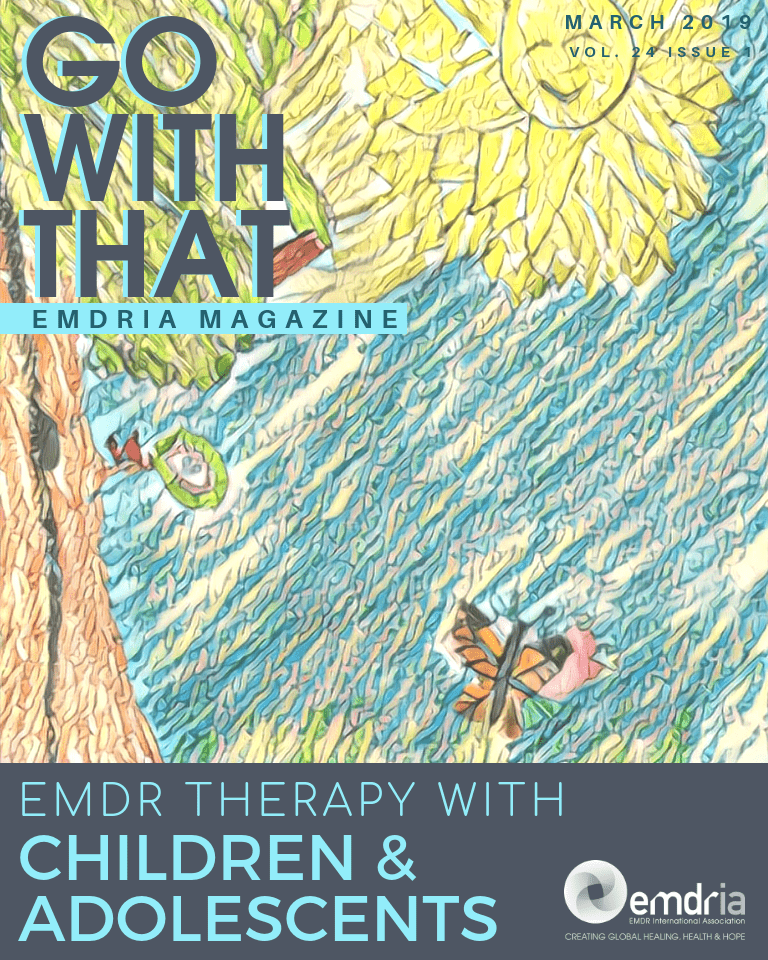 March 2019
EMDR Therapy with Children and Adolescents
Exploring the Intersection of EMDR & Play Therapy
Flip the Script: Messaging to Health the Parent-Child Connection
Perspectives in Practice: Navigating the Child Welfare System as an EMDR Therapist
Using EMDR Therapy with Suicidal Children and Adolescents
Parents as Partners: Enhancing Co-Regulation and Coherence through an Integration of Play Therapy and EMDR
The World of Stories and Symbols: The EMDR-Sandtray Protocol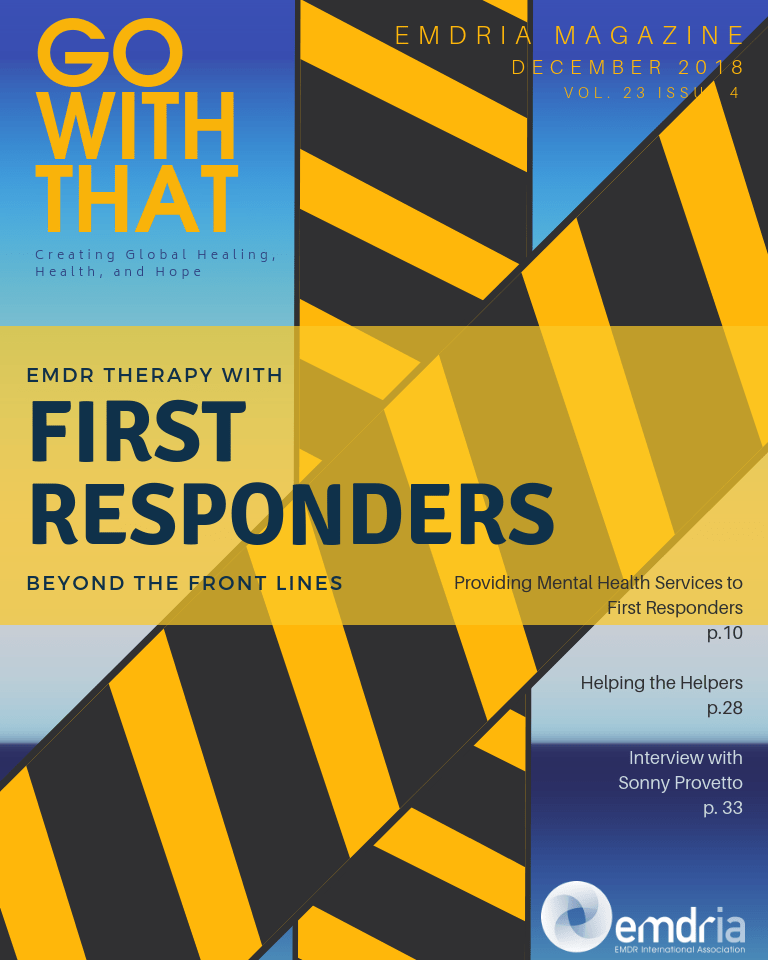 December 2018
EMDR Therapy with First Responders
Providing Mental Health Services to First Responders and Public Safety Professionals
Firefighters and EMDR
The Use of EMDR within a Police Population
911 Telecommunicators/Dispatchers: The First-First Responders
Helping the Helpers: Crime Victim Services and Trauma
Utilizing Intensive EMDR Treatment for Law Enforcement Personnel in the Rio Grande Valley of Texas
Protecting Those Who Protect Others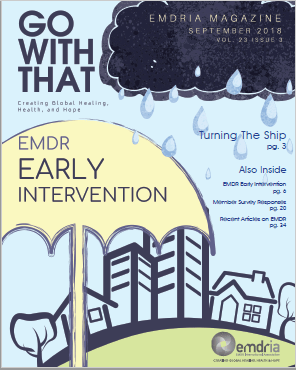 September 2018
EMDR Therapy Early Intervention
Five EMDR Early Intervention Communities Illuminate the Significance of Communities
Responding to Trauma with First Responders in Fairfield, Connecticut
EMDR Early Intervention and Community Response = Prevention
Responding to Unite the Right Rally & Richmond Monument Avenue Rally
Social Change, Little "D" Disasters & Why EEI Protocols Are Essential to Everyone's Practice
First Responder Cumulative Traumatic Stress Exposure
Questions and Cautions for Deployment of EMDR EIs with First Responders & Public Safety Personnel
Anyone Can Do Something for 15 Minutes - Even Self-Care