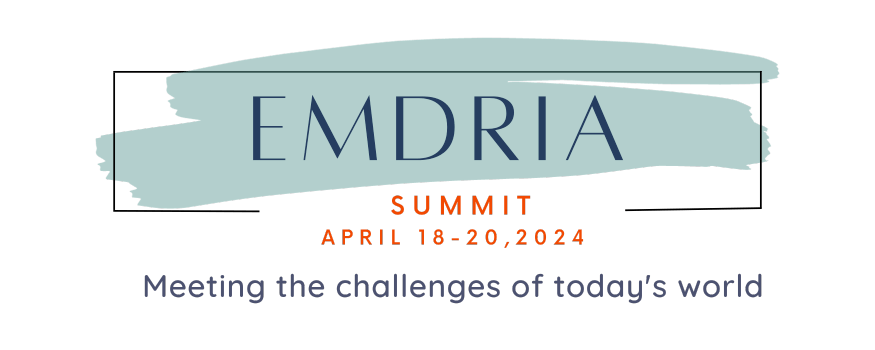 The EMDRIA Summit is an annual event that offers in-depth exploration of topics related to EMDR therapy. EMDRIA subject matter experts select potential speakers and help them customize their session topics for advanced learning. Engaging and informative sessions are geared toward helping you improve your EMDR therapy practice.
April 18-20, 2024
Hyatt Regency Bellevue
Bellevue, WA
Trainer & Consultant Day
Trainer Session - Morning of April 17
Consultant Session - Afternoon of April 17
Exhibitor & Sponsor Information
November 30, 2023: Individual exhibitor booth sales are sold out. Three sponsorships are still available: Coffee Cabana, WiFi, and the Wine & Tapas Welcome Reception.