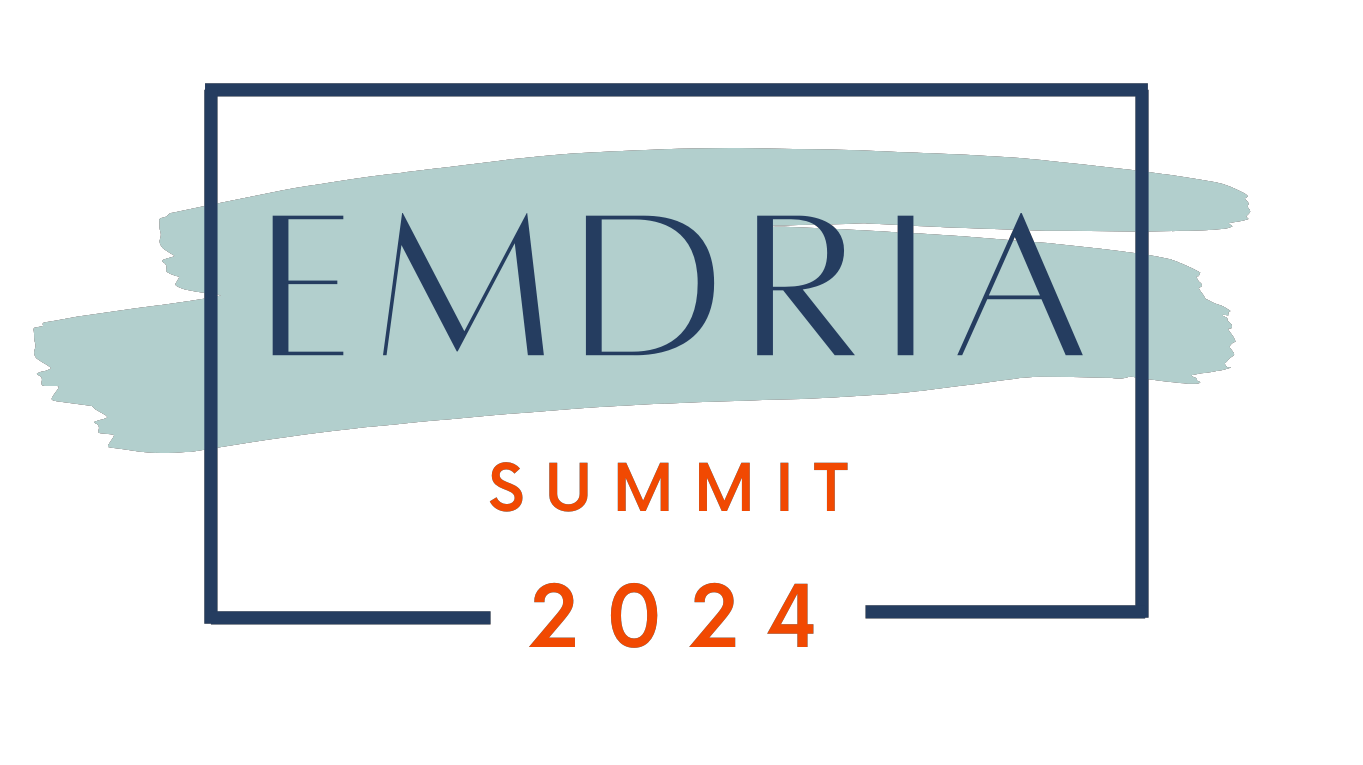 Thank you for agreeing to present at the EMDRIA Summit. We appreciate your willingness to share your expertise with the EMDR therapy community. In an effort to provide greater support for our speakers, we've created this page as a resource for you. Please take some time to review the information and be sure to bookmark this page, so you can reference it as needed. If you have any questions, please email our EMDRIA Summit Team at emdrsummteam@emdria.org.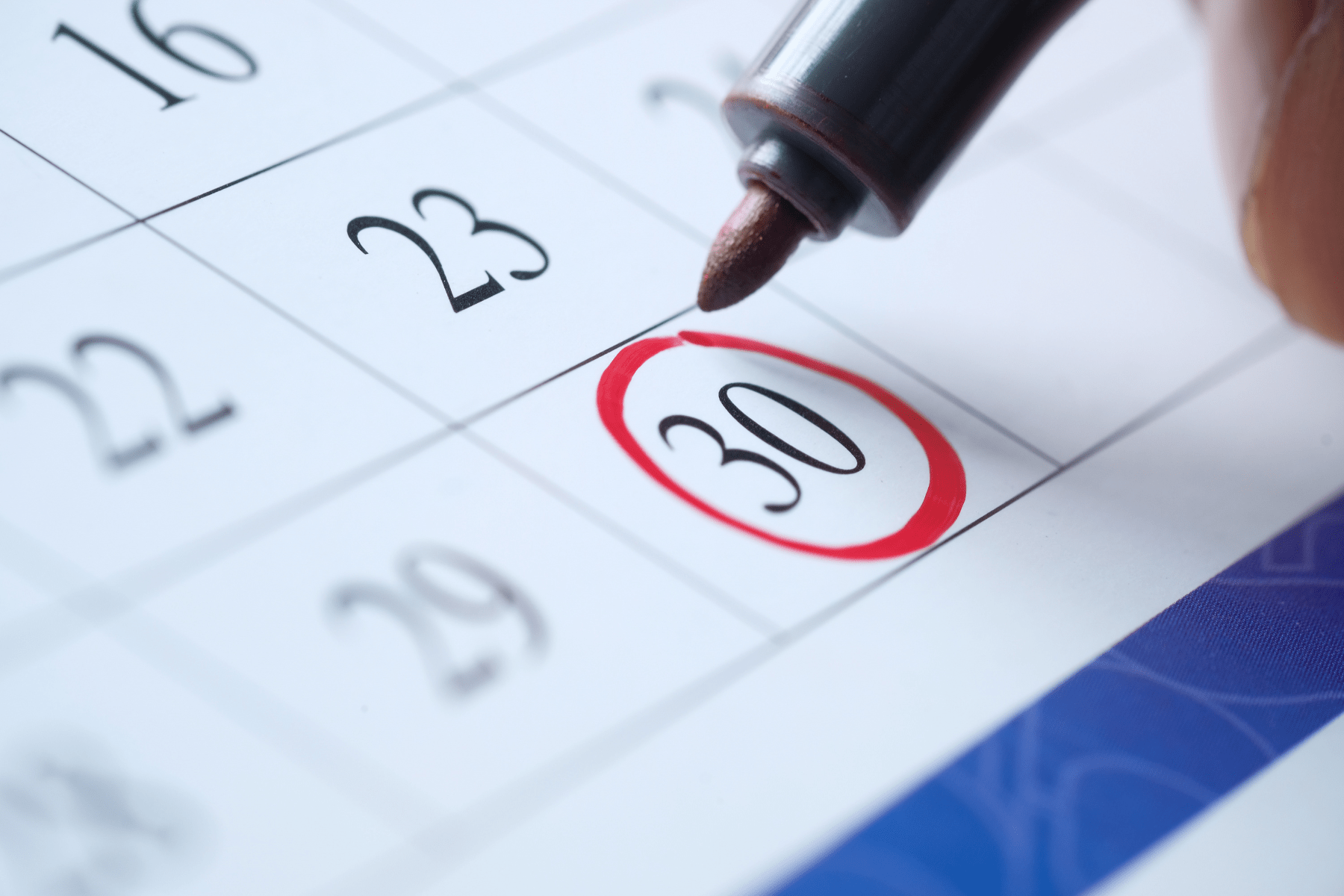 2023
November 8: Guest Speaker Agreement due
November 15: Short Video due
2024
March 1: Speaker registration deadline
March 15: Presentation slides and handouts due
April 18-20: EMDRIA Summit 2024 – Bellevue, WA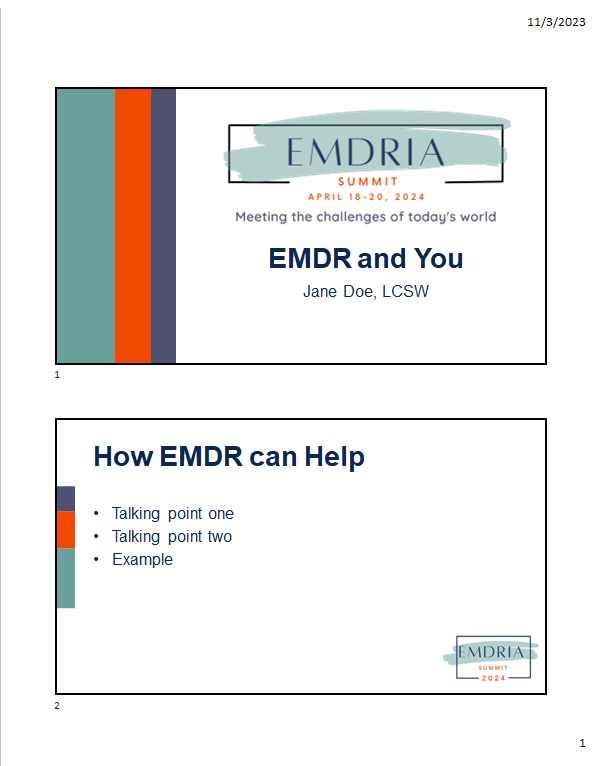 Please provide your PowerPoint presentation as a handout. Submit it as a PDF and put only two slides per page.
Example of a handout page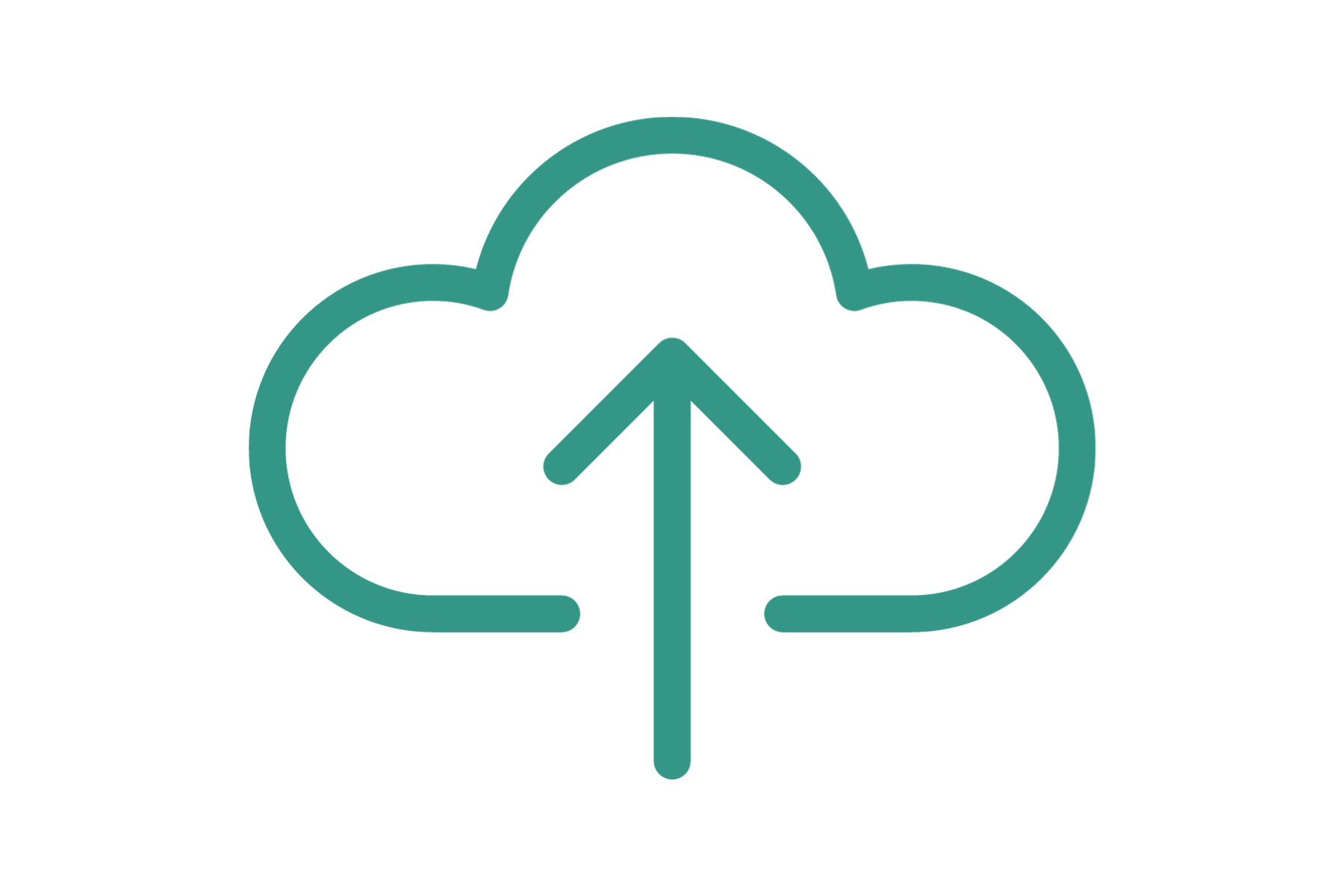 Please upload presentation handouts directly to your unique Dropbox folder that was provided to you. If you have misplaced the link to this folder, please email emdrsummteam@emdria.org.
Generate interest in your session by taking advantage of EMDRIA's active social media communities, as well as your own social networks, to promote your upcoming participation at the summit. EMDRIA will provide individual speaker/session images and sample text you can use for this purpose in January 2024.